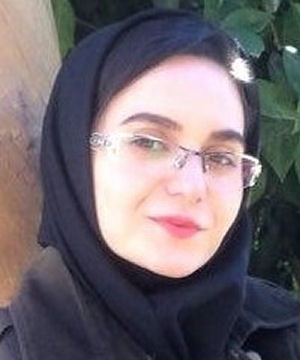 ---
Research Associate
Analytical Chemistry

Skype: Zahra Yousefnia
E-Mail: Questo indirizzo email è protetto dagli spambots. È necessario abilitare JavaScript per vederlo.
Address: Via G. Moruzzi, 13 - 56124 Pisa Italy
---
Research
Bioanalytical chemistry, Nanoelectrochemistry, Biosensors, Chemometrics, Impedance Spectroscopy, Bacterial infections, Medicine.
Biography
Zahraalsadat Yousefniayejahromi is currently a PhD student in chemical and material science at Pisa University. Her research interests focus on biosensors, bioanalytical chemistry, and nanomaterials. Zahra graduated in analytical chemistry from Yazd University and received research grant from Iran Nanotechnology initiative council for master thesis project. Further and even more importantly, she recently published several articles on nanoelectrodes to measure Salicylate Ion in Aspirin tablet which in turn lead to prevent some illness. After graduation, she worked in drug companies as a chemical technician for several years. She is currently working on the construction of modified electrodes based on nanomaterials and biological mechanisms to detect infectious diseases at early stage under the supervision of Prof. Fabio Di Francesco.
Education
Ph.D., Chemistry and Material Science, Pisa University
M.S., Analytical Chemistry, Yazd University, Iran
BSc, Applied Chemistry, Shiraz University, Iran
Research interests
Zahra Yousefnia's research areas of interest include nano(bio)technology, nanomaterials, (bio)sensors, electrochemistry, and constructing low-cost biomarkers for clinical diagnosis and the development of analytical tools for biomedical applications.