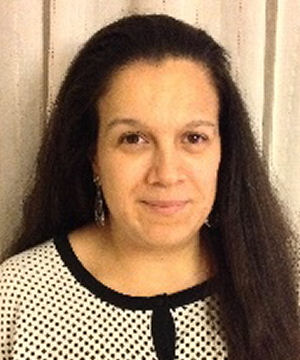 ---
Technician [Cat. D]

Phone: +39 050 2219244
Skype: silviag3479
E-Mail: Questo indirizzo email è protetto dagli spambots. È necessario abilitare JavaScript per vederlo.
Address: Via G. Moruzzi, 13 - 56124 Pisa Italy
---
Research
Liquid and/or gas chromatography, mass spectrometry, sample preparation techniques, minimally invasive diagnostics and health monitoring.
Biography
Silvia Ghimenti graduated in Industrial Chemistry in 2007 at the University of Pisa with a thesis on the development of new analytical methodologies for human exhaled breath analysis and received her PhD in Chemical Sciences in 2012 from the University of Pisa discussing a thesis entitled "Chemical information from human fluids for therapy monitoring and clinical diagnosis". From January 2012 to September 2015, she has a post-doctoral fellow. Since September 2015 she is a technician at the Department of Chemistry and Industrial Chemistry of the University of Pisa.
Education
Ph.D., Chemical Sciences, Universita' di Pisa, 2012
M.S., Industrial Chemistry, Universita' di Pisa, 2007
Research interests
Silvia Ghimenti's research interests are mainly related to the development of new analytical methodologies based on liquid and gas chromatography coupled to mass spectrometry for the determination of several chemical species in body fluids (breath, saliva, sweat and dried blood spot) for the non-invasive monitoring of metabolic disorders and therapeutic treatments to find a correlation between specific markers and pathologies considered.