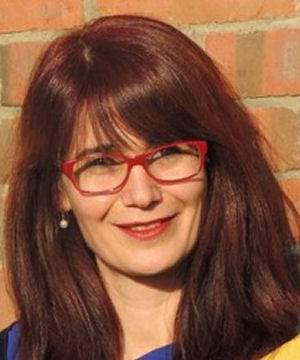 ---
Postdoctoral Researcher
CATS

Email: Questo indirizzo email è protetto dagli spambots. È necessario abilitare JavaScript per vederlo.
Address: Via G. Moruzzi, 13 - 56124 Pisa Italy
---
Research
Functional Polymers, Coatings, Biomedical applications, Biosensors, Health monitoring.
Biography
Zeliha received her PhD in Chemistry from Dublin City University, Ireland, under the supervision of Prof. Andreas Heise on functional polymers from macrolactones. Her thesis focused on the design of (bio) functional materials for biomedical applications from naturally occurring macrolactones. After her PhD, she conducted the research on the kinetics of polypeptides via ROP in DCU within an adjacent industrial project. She later worked on glycopeptides for antifreeze applications as a Research Scholar at University of Utah. She is currently designing materials for biosensor applications at the Department of Chemistry and Industrial Chemistry, University of Pisa.
Education
Ph.D. in Chemistry, Dublin City University, Ireland, 2014
MSc. in Chemistry, Hacettepe University, Turkey, 2006
Research interests
Zeliha's current research interest is designing functional materials for biosensor applications.